ChangeLab is an experimental hub that supports the racial justice movement to achieve an equitable and democratic future for all. We have a strategic focus on the role of Asian Americans in contemporary racial politics. Our services include meeting facilitation, training, research, organizational development, and innovation.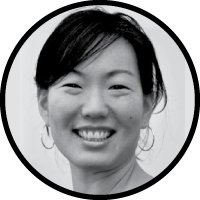 Soya Jung
Founder and Senior Partner
Soya has been active in the progressive movement for over 30 years. In the 1990s she worked as a community journalist at the International Examiner, as communications and policy staff for the WA State House Democratic Caucus, and as the founding organizer and executive director of the Washington Alliance for Immigrant and Refugee Justice. In the 2000s she worked at the Social Justice Fund, a public foundation supporting progressive organizations in the Northwest, and later consulted for various institutions like the Western States Center, the Philanthropic Initiative for Racial Equity, and the City of Seattle.
Since founding ChangeLab in 2010, Soya has provided strategic support for organizations like Grassroots International, Grassroots Asians Rising, Race Forward, Chinese Progressive Association, Na'ah Illahee Fund, and the Collaborative for Gender and Reproductive Equity. She has authored two research reports: Left or Right of the Color Line: Asian Americans and the Racial Justice Movement and The Importance of Asian Americans? It's Not What You Think, and co-authored the Asian American Racial Justice Toolkit, which reflects the work of 15 grassroots organizations with Asian American bases. She has convened several public events uniting scholars with social movement leaders to explore race, gender, war/empire, Asian American identity, and rising authoritarian movements. Her work has been published in Othering & Belonging: Expanding the Circle of Human Concern, Kalfou: A Journal of Comparative and Relational Ethnic Studies, and cited in various news and academic outlets.
In 2018 Soya created A Different Asian American Timeline, an online resource that chronicles over 600 years of history, organized by major historical shifts and by struggles over land, labor, and empire. The timeline is featured in a number of Asian American educational guides and institutions. In 2020, as incidents of anti-Asian violence resurged during the COVID pandemic and jingoistic political rhetoric, she provided timely narrative and messaging support to a national table of Asian American and Pacific Islander leaders.
Soya resides in San Francisco, Nayarit in Mexico, and in Seattle, Washington in the United States.