ChangeLab is a grassroots political lab that explores how U.S. demographic change is affecting racial justice politics, with a strategic focus on Asian American identity. Through research and cross-sector convening, we seek to revitalize a contemporary Asian American politics grounded in multiracial solidarity. We also provide communications platforms to highlight the damage that racial ideas about Asian Americans have done to the broader racial justice movement – by reinforcing anti-black racism, justifying U.S. empire, and marginalizing Asian American struggles. Check out our blog, RaceFiles!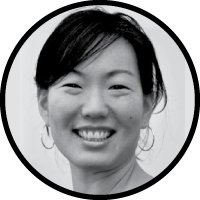 Soya Jung
Senior Partner
Soya has been active in the progressive movement for the last 25 years. During the 1990s she worked as a reporter at the International Examiner, communications and policy staff for the WA State House Democratic Caucus, and executive director of the Washington Alliance for Immigrant and Refugee Justice. She was the founding chair of the Asian and Pacific Islander Coalition, which formed in 1996 to restore food and cash assistance for low-income immigrants and refugees in Washington State. During the 2000s she worked at the Social Justice Fund, a public foundation supporting progressive organizations in the Northwest, and consulted for various institutions like the Western States Center, the Philanthropic Initiative for Racial Equity, the Nonprofit Assistance Center, the City of Seattle, and the Washington State Budget & Policy Center.At ChangeLab Soya has authored two research reports: Left or Right of the Color Line: Asian Americans and the Racial Justice Movement and The Importance of Asian Americans? It's Not What You Think, and co-authored the Asian American Racial Justice Toolkit. She has convened numerous public events uniting scholars with social movement activists to explore race, gender, war/empire, and Asian American identity. Her writing has been published in Othering & Belonging: Expanding the Circle of Human Concern, and cited in places like the Routledge Companion to Asian American Media, ColorLines, and The Guardian.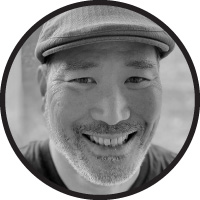 Scot Nakagawa
Senior Partner
Scot is a community organizer, activist, cultural worker, and political writer. He has spent the last four decades exploring questions of racial injustice and racial formation and effective forms of resistance and strategies for change through community campaigns, cultural organizing, popular education, writing, and direct political advocacy.Scot's primary work has been in the fight against vigilante white supremacist groups, white nationalism, Nativism, and authoritarian evangelical political movements. In this work, he has served as a strategist, organizer, and social movement analyst. Scot is a past Alston/Bannerman Fellow and the Association of Asian American Studies 2017 Community Leader. He is busy at work on a number of projects, including writing a playbook for anti-fascists, and a primer on race and power. His writings have been included in Race, Gender, and Class in the United States: An Integrated Study, 9th Edition; Killing Trayvons: An Anthology of American Violence; and Eyes Right!: Challenging the Right Wing Backlash.